About us
We are a company that was founded to represent the interests of white and red cabbage growers, hence the name Tuindersbelang, we do the sales centrally for about 50 growers.
By doing the sales centrally, we have a better picture of what the market is doing, the demand and where does the question come from, which sizes, color and packaging. And the supply of a larger group of growers is also in the picture.
July 2019, Richard Kruijer and Martin Bolhuis took over the company from Gerard Sevenhuijsen, who founded the company in 2000
Richard already worked at Tuindersbelang and Martin, together with his wife, had a cabbage cultivation company in the Wieringermeer, where a few ha of cabbage is now grown to maintain the feeling of cultivation.
Ane Pos works at Tuindersbelang in the administration.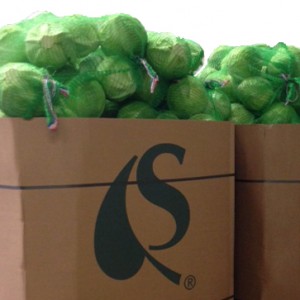 Our strength:
- short lines of communication directly with the growers - and trade
- good quality
- fast delivery
- fresh product
- can also supply special questions
- correct communication with trade and growers.
If a customer asks for cabbage at Tuindersbelang, we try to find the right grower for that question.
We try to estimate the demand for tomorrow and next week as accurately as possible and, in consultation with the growers, prepare the correct color and sizes so that we can deliver immediately for the day trade and always have a number of growers ready on the day. to be able to prepare and deliver the orders that come in as quickly as possible.
We want to deliver a fresh product that our customers and end users can handle and also have the time to sell the cabbage.
The cabbage is always delivered cold.